TV SCI-FI BOOKS WANTED (P)
Titles in blue under 'Got' means I want a better copy than the one I have.
Titles in orange under 'Wanted' means they're on their way to me.
If any titles exist which are not listed under GOT or WANTED,
then it is because I did not know about them and I will want those too!!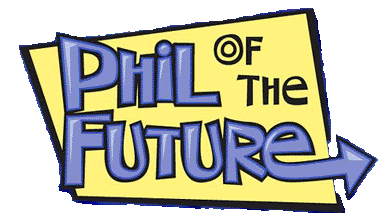 GOT
1 - Stuck in Time
2 - The Great Fake-Out
3 - Blast From the Past
4 - Far-Out Phil
WANTED
Any others?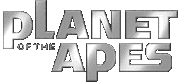 GOT
Original Film Novels
The Planet of the Apes (Signet 1964, Penguin 1975 & 2001, Arrow 2005)
Beneath the Planet of the Apes
Escape from the Planet of the Apes
Conquest of the Planet of the Apes
Battle for the Planet of the Apes

TV Series Novels
Planet of the Apes 1 - Man the Fugitive
Planet of the Apes 2 - Escape to Tomorrow
Planet of the Apes 3 - Journey Into Terror
Planet of the Apes 4 - Lord of the Apes
Return to the Planet of the Apes No 1 - Visions from Nowhere
Return to the Planet of the Apes No 2 - Escape from Terror Lagoon
Return to the Planet of the Apes No 3 - Man, The Hunted Animal

New Movies Novels
Planet of the Apes
Planet of the Apes - The Fall
Planet of the Apes - Colony
Leo's Logbook
Dawn of the Planet of the Apes
Dawn of the Planet of the Apes : Firestorm
War For the Planet of the Apes
War For the Planet of the Apes : Revelations

Harper Entertainment Books
Planet of the Apes Junior Novelisation
1 - Planet of the Apes - Force
2 - Planet of the Apes - Resistance

Titan Books
Tales From the Forbidden Zone
Planet of the Apes Omnibus Volume 1
Planet of the Apes Omnibus Volume 2
Planet of the Apes Omnibus Volume 3
Planet of the Apes Omnibus Volume 4
Death of the Planet of the Apes

Reference Books
The Planet of the Apes Chronicles
WANTED
The Planet of the Apes (better Penguin 1975 edition)
The Planet of the Apes (better Penguin 2001 edition)
The Planet of the Apes (Del Rey 2001 edition)
The Planet of the Apes (Mandarin 1991 edition)
Rise of the Planet of the Apes (if novelised?)
Beneath the Planet of the Apes (Bantam 1970 edition)