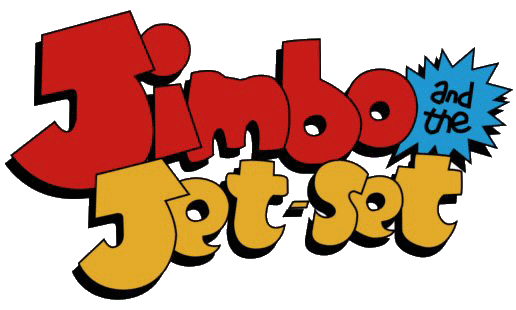 Jimbo and the Jet-Set was a BBC children's animated TV series that ran for a total of twenty-five episodes from 1986 to 1987. Four novelisatiuons were published by Purnell Playmates as small paperbacks, and two hardback novels were published by MacDonald Purnell.



= In My Collection /

= Not in My Collection
Purnell Playmates Books

1986

Jimbo Gets His Skates On

1986

Holiday Weather

1986

First Time Fliers

1986

Trouble at Sea
MacDonald Purnell Books
Hardback

1986

Jimbo and the Whale

1986

Jimbo and the U.F.O.
Jimbo and the Jet-Set Annuals Gallery