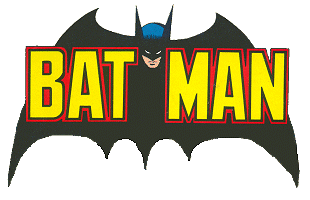 | | |
| --- | --- |
| Back to TV Sci Fi Books Index | Back to Home Page |
Most Batman publications are comics or comic sized graphic novels published by DC Comics. This gallery concentrates on just the standard size paperbacks, novels and comic strip books. The earliest books were published by Four Square Books (in the UK) and Signet Books (in the US). Titan Books in the UK republished a series of 6 comic strip books in the late 80s. There have been several novels by various publishers, including novelisations of all the films to date. The animated Batman TV series has also lead to some novels being published.

If anyone has further images/information, please email me.
UK - Four Square Books
1966

Comic Strip

1966

Novel

1966

Comic Strip
1966

Comic Strip

1967

Novel
US - Signet Books
1966

Comic Strip

1966

Novel

No 3 (1966)

Comic Strip
No 4 (1966)

Comic Strip

1968

Novel
UK - Titan Books
Comic Strip Books
| | | |
| --- | --- | --- |
| No 1 (1988) | No 2 (1988) | No 3 (1988) |
| No 4 (1989) | No 5 (1989) | No 6 (1990) |
UK - Penguin Books
1990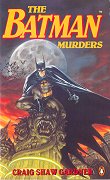 UK - Ladybird Books
Hardback
Ballantine Books
US - Bantam Books
1994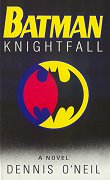 The Animated Movie (US - Bantam Books - UK - Boxtree Books)
1994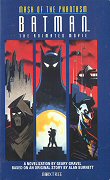 The Animated TV Series (US - Bantam Books - UK - Boxtree Books)
Titan Books
US - Tempo Books
Comic Strip Books
1977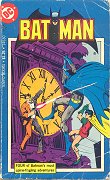 US - Tor Books
Comic Strip Books
1982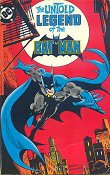 Pocket Books
2002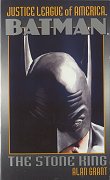 This novel is part of the Justice League of America series


| | |
| --- | --- |
| 2001 | 2003 |
The Batman Movies
1989

Futura Books

1992

Mandarin Books

1995

Warner Books

1997

Warner Books
2005

Titan Books

2008

Titan Books

2012

Titan Books
US Cover Variations
| | |
| --- | --- |
| 1995 | 1997 |
Junior Novels
1995

Little Brown Books

2004

Harper Collins Books

2005

Scholastic Books
2008

Harper Collins Books

2012

Harper Books
!t Books (Imprint of Harper Collins)

2012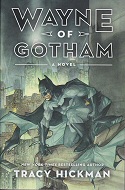 Archway Books
A Which Way Book
1986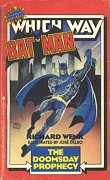 US - Whitman Books
No 31 in the Big Little Books Series
1969


UK - Egmont Books (Pocket Book Series)
Colour reprints of comic stories in 7 x 5 inch paperbacks
| | | |
| --- | --- | --- |
| No 1 (1978) | No 2 (1978) | No 3 (1978) |
| | | | |
| --- | --- | --- | --- |
| No 4 (1979) | No 5 (1979) | No 6 (1979) | No 7 (1979) |
| | | |
| --- | --- | --- |
| No 8 (1980) | No 9 (1980) | No 10 (1980) |
World Distributors (World Adventure Library)
Comic Strip Paperbacks
From the World Distributors 'World Adventure Library' series
| | | | |
| --- | --- | --- | --- |
| No 1 (1966) | No 2 (1966) | No 3 (1966) | No 4 (1966) |
| | | |
| --- | --- | --- |
| No 5 (1967) | No 6 (1967) | No 7 (1967) |
| | | | |
| --- | --- | --- | --- |
| No 8 (1967) | No 9 (1967) | No 10 (1967) | No 11 (1967) |
Curious Fox Books
| | |
| --- | --- |
| 2016 | 2016 |
Raintree Books
| | | |
| --- | --- | --- |
| 2010 | 2010 | 2010 |
| 2010 | 2010 | 2010 |
| 2011 | 2011 | 2011 |
Penguin Books
| | |
| --- | --- |
| 2018 | 2018 |
Grosset and Dunlap Books
Pick Your Path Series
| | |
| --- | --- |
| 2010 | 2010 |