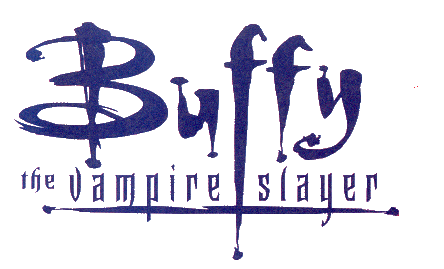 | | |
| --- | --- |
| Back to TV Sci Fi Books Index | Back to Home Page |
Probably one of the most popular TV Fantasy series of all time, Buffy the Vampire Slayer ran for seven seasons between 1997 and 2003 and spawned a spin-off series about Angel, the vampire with a soul (which lasted for five seasons). There have been many books published (all by Pocket Books) which ended in 2008, some five years after the TV series ended.

Two reader level of books have been published, one aimed at younger readers (which ceased in 2003) and the other for a more adult audience. A further collection of books, commonly referred to as 'crossover' novels, feature both Buffy and Angel together.

A series of trade paperback anthologies have also been published. In 2005 a set of four books was published based on the new animated Buffy the Vampire Slayer series.



= In My Collection /

= Not in My Collection
Novelisation of Original Movie
1992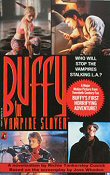 Younger Reader Books
1997

The Harvest

1997

Halloween Rain

1998

Coyote Moon

1998

Night of the Living Rerun

1998

The Angel Chronicles 1

1998

Blooded

1999

The Angel Chronicles 2

1999

The Xander Years 1

1999

Visitors

1999

Unnatural Selection

1999

The Angel Chronicles 3

1999

Power of Persuasion

1999

The Willow Files 1

2000

Deep Water

2000

The Xander Years 2

2000

Here Be Monsters

2000

How I Survived My Summer Vacation

2000

Ghoul Trouble

2000

Doomsday Deck

2001

The Willow Files 2

2001

The Faith Trials 1

2001

The Lost Slayer 1 : Prophecies

2001

The Lost Slayer 2 : Dark Times

2001

The Lost Slayer 3 : King of the Dead

2001

The Lost Slayer 4 : Original Sins

2002

The Journals of Rupert Giles 1

2002

Sweet Sixteen

2002

Crossings
2002

Little Things

2003

The Cordelia Collection 1
Hardbacks
2001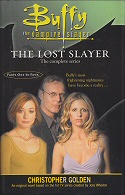 The Lost Slayer
Adult Reader Books
1998

Child of the Hunt

1998

Return to Chaos

1999

The Gatekeeper 1 : Out of the Madhouse

1999

The Gatekeeper 2 : Ghost Roads

1999

The Gatekeeper 3 : Sons of Entropy

1999

Obsidian Fate

1999

Sins of the Father

2000

Resurrecting Ravana

2000

Prime Evil

2000

Immortal

2000

The Evil That Men Do

2000

Paleo

2001

Revenant

2001

Spike & Dru : Pretty Maids All in a Row

2002

The Book of Fours

2002

Tempted Champions

2002

Oz : Into the Wild

2002

The Wisdom of War

2002

These Our Actors

2003

Chosen

2003

Blood and Fog

2003

Chaos Bleeds

2003

Mortal Fear

2004

Apocalypse Memories

2004

Wicked Willow 1 : The Darkening

2004

Wicked Willow 2 : Shattered Twilight

2004

Wicked Willow 3 : Broken Sunrise

2005

Spark and Burn

2005

After Image

2006

Carnival of Souls

2006

Blackout

2006

Portal Through Time
2006

Bad Bargain

2007

The Deathless

2008

One Thing Or Your Mother

2005

Queen of the Slayers

2006

Go Ask Malice

2007

Dark Congress
Crossover Novels
2001

Unseen 1 : The Burning

2001

Unseen 2 : Book to Alternity

2001

Unseen 3 : Long Way Home
2003

Buffy & Angel : Seven Crows

2003

Buffy & Angel : Cursed

2004

Buffy & Angel : Monster Island

2004

Buffy & Angel : Heat
Anthologies
2001

Tales of the Slayer 1

2003

Tales of the Slayer 2

2003

Tales of the Slayer 3

2004

Tales of the Slayer 4
2005 Animated Series
2005

The Suicide King

2005

Keep Me in Mind

2005

Colony

2005

Night Terrors
Guides
1998

The Watcher's Guide Vol 1

2000

The Watcher's Guide Vol 2

2000

The Monster Book
Virgin Books Unofficial Guides
2000

Slayer: Totally Cool Unofficial Guide to Buffy

2004

Slayer: The Last Days of Sunnydale
Graphic Novels
(In my collection)
Buffy the Vampire Slayer Annuals Gallery