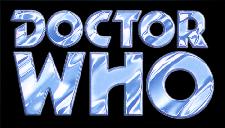 Doctor Who Galleries Index
From mid 1997, BBC Books have produced all Dr Who novels. This range of adventures featured the first 7 Doctors (the 8th Doctor featuring in his own range of "Continuing Adventures") and produced a total of 75 books before being discontinued with the arrival of the new TV series in March 2005.

The "Continuing Adventures" series resumed with 9th Doctor stories.

All of these are in my collection

Update 2012 : After a long gap, a new hardback book featuring the second Doctor has been published.
BBC Books

1997

The Devil Goblins from Neptune

1997

The Murder Game

1997

The Ultimate Treasure

1997

Business as Usual

1997

Illegal Alien

1997

The Roundheads

1998

The Face of the Enemy

1998

Eye of Heaven

1998

The Witch Hunters

1998

The Hollow Men

1998

Catastrophea

1998

Mission Impractical

1998

Zeta Major

1998

Dreams of Empire

1998

Last Man Running

1998

Matrix

1998

The Infinity Doctors

1999

Salvation

1999

The Wages of Sin

1999

Deep Blue

1999

Players

1999

Millennium Shock

1999

Storm Harvest

1999

The Final Sanction

1999

City at World's End

1999

Divided Loyalties

1999

Corpse Marker

2000

Last of the Gaderene

2000

Tomb of Valdemar

2000

Verdigris

2000

Grave Matter

2000

Heart of Tardis

2000

Prime Time

2000

Imperial Moon

2000

Festival of Death

2000

Independence Day

2000

The King of Terror

2001

The Quantum Archangel

2001

Bunker Soldiers

2001

Rags

2001

The Shadow in the Glass

2001

Asylum

2001

Superior Beings

2001

Byzantium

2001

Bullet Time

2001

Pscience Fiction

2001

Dying in the Sun

2001

Instruments of Darkness

2002

Relative Dementias

2002

Drift

2002

Palace of the Red Sun

2002

Amorality Tale

2002

Warmonger

2002

Ten Little Aliens

2002

Combat Rock

2002

The Suns of Caresh

2002

Heritage

2003

Fear of the Dark

2003

Blue Box

2003

Loving the Alien

2003

The Colony of Lies

2003

Wolfsbane

2003

Deadly Reunion

2004

Scream of the Shalka

2004

Empire of Death

2004

The Eleventh Tiger

2004

Synthespians

2004

The Algesbra of Ice

2004

The Indestructible man

2005

Match of the Day

2005

Island of Death

2005

Spiral Scratch
2005

World Game

2005

The Time Travellers

2005

Atom Bomb Blues
August 2012 (Hardback)
March 2013 (Paperbacks)
2014 (Paperbacks)
Feb 2015 (Paperbacks)
June 2013 (Hardback)
August 2013 (Paperback)
Feb 2014 (Paperback)