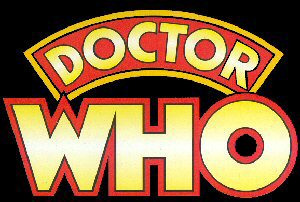 Doctor Who Galleries Index
The 2nd Doctor : Patrick Troughton (1966 - 1969)
The gallery below shows the Second Doctor books in
transmission
order, including all the cover variations as they were reprinted. Click
here
to see ALL the Target novelisations in publication order. The 30th story ("Power of the Daleks") and the 36th story ("Evil of the Daleks") novelisations were actually published by Doctor Who Books, an imprint of Virgin Books, but are included here for continuity.
All of these are in my collection
Target Books, Virgin Books and BBC Books

| | | |
| --- | --- | --- |
| The Power of the Daleks | The Highlanders | The Underwater Menace |
The Cybermen from the episode "The Moonbase"
| | | |
| --- | --- | --- |
| The Macra Terror | The Faceless Ones | The Evil of the Daleks |
| | |
| --- | --- |
| 1978 | 1992 |
| | |
| --- | --- |
| 1981 | 1993 |
| | |
| --- | --- |
| 1976 | 1978 |
| | |
| --- | --- |
| Fury From the Deep | The Wheel in Space |
| | |
| --- | --- |
| 1986 | 1988 |
| | |
| --- | --- |
| The Dominators | The Mind Robber |
| | |
| --- | --- |
| The Seeds of Death | The Space Pirates |
| | |
| --- | --- |
| 1986 | 1990 |
| | |
| --- | --- |
| 1979 | 1990 |