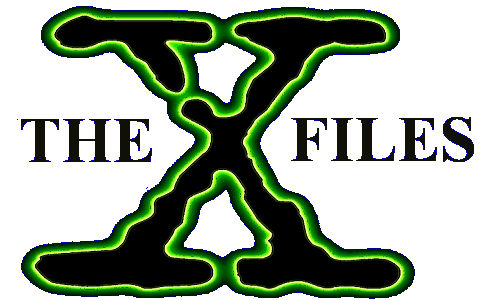 | | |
| --- | --- |
| Back to TV Sci Fi Books Index | Back to Home Page |
The X-Files Sci Fi series ran for nine seasons. Several books were published, two ranges of novelisations from the first and second series by Harper Books (under their Voyager banner) and several original novels. There was also a novelisation of the X-Files movie (Fight the Future).

I am seeking to acquire the actual book Nos 10, 11 and 13 of the second series WITH the book number printed on the cover and spine (although I have Nos 10, 11 and 13 without numbers), if anyone can help with this, please email me.



= In My Collection /

= Not in My Collection
Series 1 Novelisations

No 1 (1996)

X Marks the Spot

No 2 (1996)

Darkness Falls

No 3 (1996)

Tiger, Tiger

No 4 (1996)

Squeeze
No 5 (1996)

Humbug

No 6 (1996)

Shapes

No 7 (1997)

Fear
No 8 (1997)

Voltage

No 9 (1997)

E.B.E.

No 10 (1997)

Die, Bug, Die!

No 11 (1997)

Ghost in the Machine
Series 2 Novelisations
No 1 (1997)

The Calusari

No 2 (1997)

Eve

No 3 (1997)

Bad Sign

No 4 (1997)

Our Town

No 5 (1997)

Empathy

No 6 (1997)

Fresh Bones

No 7 (1997)

Control

No 8 (1997)

The Host

No 9 (1998)

Hungry Ghosts

No 10 (1999)

Dark Matter

No 11 (1999)

Howlers

No 12 (1999)

Grotesque

No 13 (2000)

Quarantine

No 14 (2000)

Regeneration

No 15 (2000)

Haunted

No 16 (2000)

Miracle Man
Original Novels
1995

Goblins

1995

Whirlwind

1996

Ground Zero

1997

Ruins

1998

Antibodies

1999

Skin
The Movie
1998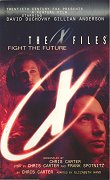 Fight the Future
Titan Books - UK
2008

I Want to Believe

2008

Whirlwind
The X-Files Origins Series
Titan Books - UK
2018

Agent of Chaos

2018

Devil's Advocate
Harper Collins Books
1995

The Truth is Out There
Official Guide to The X-Files

1999

Resist or Serve
Official Guide to The X-Files Vol 4