Hanna Barbera was an animation studio that was formed in 1957 (by William Hanna and Joseph Barbera) which lasted until 2001 whereupon it was absorbed into the Warner Bros. Animation Studios. A considerable number of cartoons were made including The Flintstones, The Jetsons, Huckleberry Hound, Yogi Bear, Scooby Doo, Top Cat, Wacky Races and many more. A very large number of books were published over the years but this gallery only reflects my collection and books I know about that I want for my collection. The Flintstones, The Jetsons and Scooby Doo have their own galleries.



= In My Collection /

= Not in My Collection
Ottenheimer Books

1974

Yogi Bear : How Does Your Garden Grow?

1978

Yogi Bear : The Ghost of Beaver Dam

1978

Huckleberry Hound : The Case of the Friendly Monster

1978

Yogi Bear : Ghost of a Chance

1979

Yogi Bear : The Jellystone Jukebox Mystery

1979

Huckleberry Hound : Undercover Police Dog
Charlton Press / Xerox Education Books
1972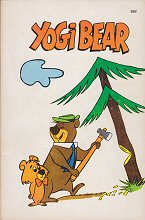 Yogi Bear
Whitman Books
Big Little Books
1968

Frankenstein Jr. : The Menace of the Heartless Monster

1968

Space Ghost : The Sorceress of Cyba-3

1968

Shazan : The Glass Princess
Whitman Comic Books
1962

Yogi Bear

1962

Huckleberry Hound

1962

Mr Jinks and Pixie and Dixie
1962

Augie Doggie with Loopy de Loop

1962

Snooper & Blabber / Quick Draw McGraw
Popular Press Books
1972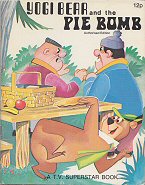 Yogi Bear and the Pie Bomb
LA Books
1998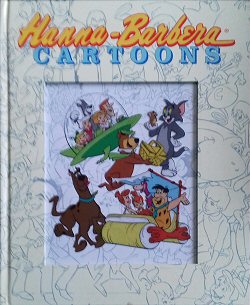 Hanna-Barbera Cartoons
See also...
The Flintstones Books Gallery,
Scooby Doo Books Gallery
Annual Galleries...
Hanna Barbera / Top Cat / The Jetsons / Inch High Private Eye / Wacky Races / Huckleberry Hound / Yogi Bear / The Impossibles

Atom Ant / Scooby Doo / The Flintstones / The Banana Splits / Quick Draw McGraw / Pixie and Dixie and Mr Jinks / Laff-a-Lympics

Jonny Quest / Laurel and Hardy / The Funky Phantom / Harlem Globetrotters / The Great Grape Ape / Rocky and Bullwinkle